HET VERHAAL ACHTER ETHICS GYM WEAR
Ik ben al zo lang aan het fitnessen en heb werkelijk waar bijna alle fitness kleding merken geprobeerd.
Ik was op zoek naar gym kleding die na het sporten nog steeds zo lekker zat dat ik het niet uit wilde trekken, of dat mijn gym kleding ruikt naar net gewassen was.
Ik besloot gym kleding op de markt te brengen met als toevoeging deze unieke elementen.
Een paar jaar later maken deze elementen nog steeds deel uit van wat Ethics Gym zo speciaal maakt.

Ik draag graag gym kleding wat mij het gevoel geeft dat ik een tweede huid aan heb. Het gevoel hebben alsof je niets aan hebt. Ken je dat gevoel? Voor mij is dat een gevoel van vrijheid.
De vindingrijkheid van deze combinatie beviel zo goed dat ik het idee wilde verwerken in mijn eigen fitness en sportkleding lijn. Het was absoluut noodzakelijk om klassiek gym kleding te maken, gewoon down to earth. Strakke minimalistische ontwerpen met verschillende patronen en kleuren die het iconische logo mooi als geheel aanvult.
Belangrijk voor mij was dat ik zelf van de kleding hield zodat ik het met enthousiasme zou verkopen.
Talloze sporters heb ik geïnterviewd en gevraagd wat zij zouden kunnen bijdragen. Met deze informatie heb ik verschillende stalen en kleurstellingen bekeken en langzamerhand maar zeker ontstond er een design. Een tijdloos design. Een bewijs van minimalistisch design, met de precisie en nauwkeurigheid gemaakt volgens de wensen van atleten, sporters en vrije tijds genieters.
EEN SPORT OUTFIT VOOR ELKE GELEGENHEID
Of je nu een spin sessie bijwoont, een partijtje tennis speelt of geniet van een zonnige dag in de strandclub, een klassiek Ethics Gym Wear is de perfecte metgezel voor elke gelegenheid en elke omgeving.
Al onze kleding en accessoires zijn ontworpen met een tijdloze stijl een element wat wij altijd in ons achterhoofd levend hebben gehouden, ontwikkeld om makkelijk te kunnen mixen en matchen met een slim fit jogger, hoodie of seamless legging.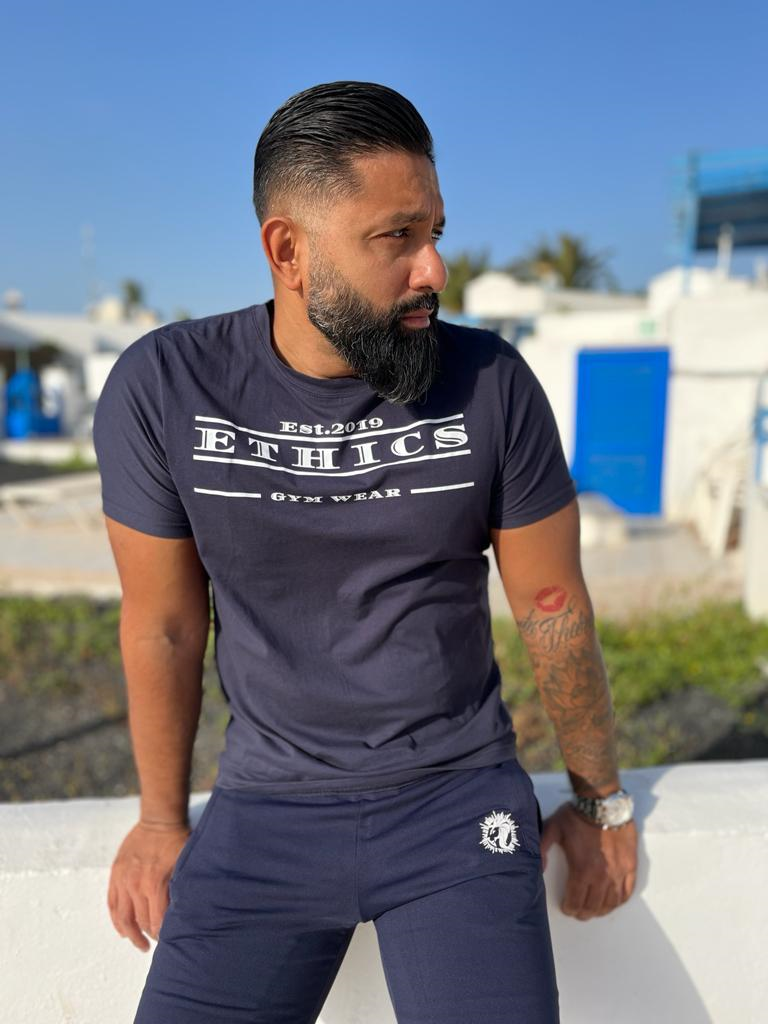 Mijn naam is Mo Ishak eigenaar & oprichter van Ethics Gym Wear

DANKJEWEL DAT JE MIJN VERHAAL HEBT WILLEN LEZEN.